Texas Foot Surgeons Primary Care Podiatry focuses on resolving painful conditions of the foot and ankle that can be treated in our office setting with minor surgical procedures under local anesthetic or with medication.
With extensive medical training exclusive to the foot and ankle, our board certified podiatrists have diagnosed and treated tens of thousands of symptomatic patients with these conditions over many years. We have vast knowledge of both common and the rare foot and ankle condition. Some foot and ankle problems have similar symptoms and can be easily misdiagnosed. In certain cases, symptoms for relatively benign diagnosis are similar to more serious conditions, that if left untreated, can lead to complications.
Catching foot and ankle problems early, when symptoms first appear, gives you timely diagnosis to begin conservative treatment so that non-surgical options can deliver your desired outcome. We want to avoid surgery whenever possible.
Common Primary Care Conditions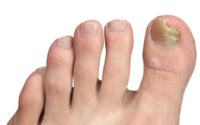 Nail Conditions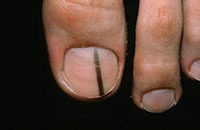 Podiatric Skin Conditions
Plantar's Wart excision
Pigmented lesions biopsy and nail unit biopsy (dark spots, stripes or bumps)
Rashes and fungus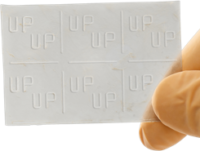 Wound Care For the Foot and Ankle
Lacerations repair due to cuts or puncture
Chronic venous stasis ulcerations
Application of pressure relief bandages, such as total contact casting, football wraps, jones compression wraps,
Una boot soft cast for chronic venous stasis ulcerations,
Application of bioactive healing allograft membrane to accelerate wound healing.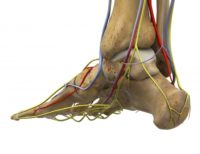 Foot and Ankle Nerve Pain
Foot and Ankle Pain Due to Biomechanical Abnormality
Congenital or acquired deformity such as fallen arches or arthritic joint pain
Fabrication of custom corrective orthotics, casting and strapping to correct deformities, correct gait patterns, improve balance and resolve chronic pain.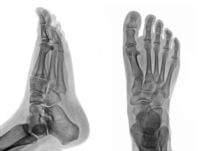 Closed Fractures and Sprains of the Foot and Ankle
Small Issues Can Lead To Big Problems
When symptomatic, a comprehensive foot and ankle medical evaluation can provide prompt intervention and, more importantly, can alert you to signs of potentially more serious conditions such as diabetes and cardiovascular disease. If you experience any of the skin or nail symptoms below its important for you to see a board certified podiatrist as soon as possible.
Brittle toenails, severe dryness and flaking of the skin (even when using moisturizer) may be signs of thyroid complications,
Decreased hair on the toes, feet and ankles, purplish toes, thin or shiny skin may be signs of peripheral arterial disease (PAD),
Tingling, numbness of the foot and ankle, a wound that won't heal could be signs of poor circulation and uncontrolled glucose levels. You may need to be checked for diabetes.
An enlarged, painful big toe may be a sign of gout, a form of arthritis that can be managed with medication and nutrition
Red streaks underneath the toenails or fingernails could be broken blood vessels known as splinter hemorrhages. These occur when small blood clots damage the tiny capillaries under the nails. They can signal endocarditis, an infection of the heart's inner lining.
Clubbing (swollen tissue that results in a "clubbed" appearance; rounder, wider fingers and toes) is often associated with lung cancer, chronic lung infection, heart disease, or intestinal disease.
If you find tiny, holes, grooves or ridges in your toenails, you may have nail psoriasis.
Koilonychais, spoon-shaped toenails can indicate iron deficiency, as well as hemochromatosis (overproduction of iron), Raynaud's disease (which affects blood supply to the toes), and sometimes lupus (an autoimmune disease in which the body's immune system attacks cells, tissues and organs)
A dark vertical line underneath a toenail could be acral lentiginous melanoma or hidden melanoma; a form of skin cancer that appears on obscure body parts.
A sudden high arch could indicate nerve damage. If there has been thinning of the arch muscles in the foot, it could be an indication of a neurological condition called Charcot-Marie-Tooth (CMT).
If you are experiencing any of the symptoms mentioned here or elsewhere on this site, don't wait to seek medical help. The sooner you receive a correct diagnosis and begin appropriate treatment the better your chances of avoiding a more painful intervention to restore function and a healthy foot.
Make An Appointment