Wellpay - Payments Made Easy
At Texas Foot Surgeons, we want to make it easy and worry-free for you to pay for your healthcare. We have teamed up with Wellpay to offer convenient options for you to pay your medical bills. You can pay your outstanding balance in full, or apply for a 0% interest-free payment plan - with no hidden fees, no late fees, and no effect to your credit. All of this is quick online, and you don't need to create an account on Wellpay, either.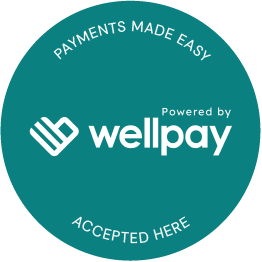 Here's How It Works
For balances owed on outstanding medical bills, or to cover unmet deductibles when scheduling a needed surgical procedure, you can expect to get a text message to your cell phone number we have on file. Wellpay will text your bill link. Simply click on the bill link, login with your birthday (no account needed), and choose "pay in full" or "pay over time". All of this will take less than 60 seconds to login, view your bill, and pay. Wellpay is super secure, too, with bank level encryption so your data is safeguarded.
We are happy we can make this 0% interest-free option available to you and can provide the flexibility and convenience you need with safeguarding your health.
Please feel free to reach out to the Wellpay billing team for any questions you may have. You can either reply to their text message when you receive one (it's a real human from Wellpay on the other end), or you can text/call: 877-561-9579, or email support@wellpay.com
Here Are Some Wellpay FAQ's:
Q: Why is Texas Foot Surgeons using Wellpay?
A: Wellpay is a secure and convenient way to pay your bills over time. It gives us the ability to send online bills and reminders to you via text message, so that you can pay your bill quick and easy on the go.
Q: I received a text about a bill from Wellpay, can I trust it?
A: Yes, we have partnered with Wellpay so that you can pay online in a safe and convenient way.
Q. Is Wellpay a collections agency? Am I in trouble?
A: No, Wellpay is not a collections agency. If you need a payment plan for medical bills, Wellpay gives you a better option with 0% financing so you can avoid having to use a high interest credit card or loan, and can avoid having to deal with a collections agency in the future. It is quick and easy, and a better way to pay outstanding balances online without having to come into our office to make a payment or incur the cost of mailing a check.
Q. Wellpay is asking for my birthday. Is it safe to enter my personal info?
A: Yes, they use this information to retrieve your bill information. Don't worry, your records are safe and secure.
Q: I received my bill from Wellpay and I have a question about it. Whom should I contact?
A: You should reply to Wellpay's text message to chat with Wellpay directly, or you can also text/call: 877-561-9579, or email support@wellpay.com
Q: I want to apply for the payment plan. Will this negatively impact my credit score?
A: No. Wellpay payment plans will never negatively harm your credit score. We offer payment plans through Wellpay so that you can have more flexibility to pay over time.
Q: What's the catch with the payment plan? What about hidden fees?
A: No catch, no hidden or late fees, ever, just as if you were paying directly to our office. We want to make it easier for you to pay over time, if you need the flexibility. Our clinic staff stays focused on caring for injured patients and Wellpay stays focused and responsive to our patients utilizing financial services.