Secure Telemedicine For Uninterrupted Care
Getting The Most Out Of Your Telemedicine Visit
Secure video visits provide access to care when circumstances won't allow you to visit our office in person. Telemedicine visits are appropriate for medical care that does not require hands-on physical examination, procedures or x-rays. Some examples include:
follow-up visits
medication questions, adjustments and renewals
lab and test results
treatment plan discussions
management of chronic conditions
post-hospitalization care
minor urgent care
general questions and concerns about symptoms
How it works
1. Schedule a telemedicine appointment.
Call our office to schedule a telemedicine appointment. Our intake staff will verify your insurance and your regular visit co-pay amount. Your insurance company may not cover a telemedicine visit for your particular concern, so let our staff verify your coverage or arrange a self-pay fee if you still prefer a telemedicine visit for your convenience. For patients who prefer private pay, our cash pay prices for a regular office visit will be quoted at this time.
2. Confirm your information.
Look for an email or text from your doctor with a link to complete your telemedicine visit registration and to access Texas Foot Surgeon's telemedicine platform.
3. See your provider.
Log in 15 minutes before your video visit and come prepared with questions for your provider.
Frequently Asked Questions
How do I schedule a telemedicine visit?
You must call our office to schedule your telemedicine visit. Depending on your symptoms or health status we may need to see you in our office first before establishing follow-up visits online.
How much will my telemedicine visit cost?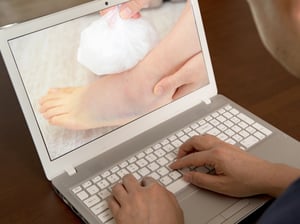 Telemed visits are covered by some health insurance. Since COVID restrictions have been lifted, some insurance companies have altered their coverage benefits for this service. Our office will verify benefits as with a usual office visit. As recommended for all healthcare visits, you should always reach out to your insurance company to confirm specific coverage information.
Is my video visit secure?
Yes! The video technology uses bank-grade encryption. However, please make sure your WiFi is secure/password protected and find a quiet, private place in your home or office for your appointment.
Which devices can I use for my online physician visit?
You can use a computer, tablet or smartphone (iPhone, iPad and Android devices). Mobile devices are best so that you can easily adjust the camera in a way your physician can see the affected area of your foot or ankle.
Tips For A Great Video Visit
Check your internet connection.
Wifi or a wired ethernet connection is strongly preferred for a great video visit experience.
Use headphones or earpods/earbuds.
This will cut down on background noise and keep the conversation with your provider private.
Make sure your mobile device or computer have their camera and microphone turned on.
Performing this check prior to logging on will ensure you and your physician can see and hear each other during the video visit. It will also avoid having to cancel the telemedicine visit due to communication difficulties.
Log in 15 minutes before your appointment.
You will have time to complete the login prompts, make your co-pay and acknowledge informed consent before joining your physician online at your scheduled appointment time.
Be Ready to discuss your concerns and ask any questions.
After joining the video visit discuss anything you normally would during a normal office visit. Your physician can address your concerns and answer your questions in a secure, HIPAA compliant, face to face physician visit just as they normally would.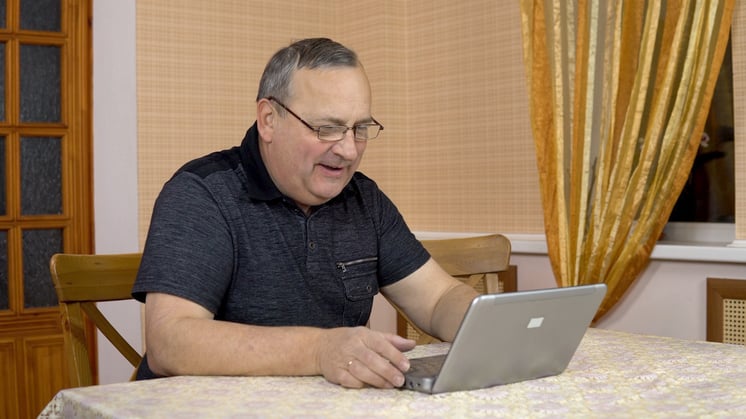 Enhance your telemedicine experience with your Patient Portal.
If you haven't used the opportunity to create a Patient Portal account with our practice we encourage you to do so now. After the telemedicine visit your physician will complete the clinical documentation in your electronic health record just as they always do. Having a Patient Portal account with us will make it so much more convenient to access your lab and test results, medical records, prescriptions and other medical records information that you may need to access in the future or share with your primary care physician or another specialist.
Schedule Your Video Visit Now