Treatment for Foot and Ankle Injuries Continue During COVID-19
At the request of our local ER's, physician colleagues and in accordance with federal CDC guidelines, Texas Foot Surgeons has remained open. We continue to resolve painful foot and ankle conditions for patients, and in doing so, reduce unnecessary visits to hospitals, primary care physician offices, and urgent care facilities during the COVID-19 crisis.
Is it Safe?
During this unusual period in our world many people are asking if it is safe to visit the doctor. While it has always been standard protocol for our staff to continually follow CDC level infection prevention protocols, we have adopted even more stringent procedures in response to the coronavirus, some of which are listed on this page. It is still important to see a physician if you are in pain or suspect infection. Even a seemingly minor foot or ankle injury can be agonizing, lead to permanent damage or disability if left untreated, and in the case of unresolved infection, likely lead to inpatient hospitalization.
What Should You Expect?
When experiencing symptoms, seek help from your foot and ankle specialist. Ignoring pain and signs of infection could make an injury worse and cause prolonged and more costly treatment. We can ease your apprehension and make your experience as stress-free as possible when time sensitive, medically necessary surgery is urgent. Most foot and ankle surgeries do not require an inpatient hospital stay when treated at first signs and symptoms. The vast majority can be performed in our office or in day surgery facilities in a few hours or less.
Our front office staff will quickly schedule a medical examination for you with one of our board certified physicians. We screen each patient before confirming an appointment according to current CDC guidelines for COVID-19 protocol.
Once you arrive to our medical office building you can call our office to check in. You can wait in your car for us to call you when your exam room is available so you can walk straight back with a member of our medical staff to one of our freshly sanitized consultation suites.
We have two separate lobbies within our clinic so that in the event you need to register inside our office you will be able to stay safely six feet away from other patients.
All staff wear masks and follow strict room, equipment and hand sanitizing after each patient treatment.
Everything from x-rays and injections, to simple ambulatory procedures are performed by on-site physician specialists in our surgical procedure suites.
In cases when general anesthesia is needed, or preferred by the patient, our staff will coordinate the date of your surgery with area hospitals or local JCAHO or AAA accredited ambulatory surgery centers.
Our office staff will set you up with any follow-up treatments or evaluations before you leave our office as instructed by your treating physician.
Telemedicine follow-up visits can also be made with our surgeons provided certain criteria are met. Learn more about the type of video visits that qualify under most insurance plans and medical advice by visiting our Telemedicine Visits Page.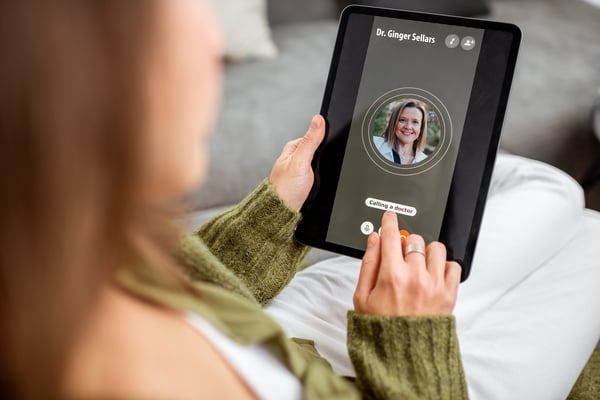 Texas Foot Surgeons works with our medical community to help eradicate this pandemic while prioritizing surgical solutions with local hospital and ambulatory surgery center leaders.
We continue to serve new and established patients with foot and ankle conditions to help you avoid prolonged pain or disease progression and potential complications.